Regular price
$41.95 USD
Sale price
$29.95 USD
Unit price
per
Sale
Sold out
Baking Soda Whitening Toothpaste, Elaco Stain Removal Whitening Toothpaste Strong Cleaning Power Natural Stain Remover Fluoride-Free Toothpaste(Blueberry+Passion Fruit)This Intensive Stain Removal Whitening Toothpaste is the most effective natural stain-remover by making use of the strong cleaning power of baking .Unlike ordinary whitening toothpaste with harmful abrasives and chemicals, with the chemical reaction of dissolved baking soda.
This fluoride-free toothpaste can penetrate the enamel crevices and remove food particles, bacterial plaque, and deep stains embedded there.
Made with herb extracts, this is an ultimate safe solution for all coffee, tea or smoke lovers, which gives you a visible whitening effect as well as full protection to your gums and teeth with a fresher breath.
Strong baking soda penetrates crevices in teeth enamel deeply to remove stubborn tea, coffee or nicotine stains.Removes dirts and food particles while neutralizing plaque acid.
No fluoride, triclosan, peroxide to harm your cavities,Prevent tooth decay; strengthen teeth and gums, natural fruity flavor to leave your mouth all-day freshness.
Description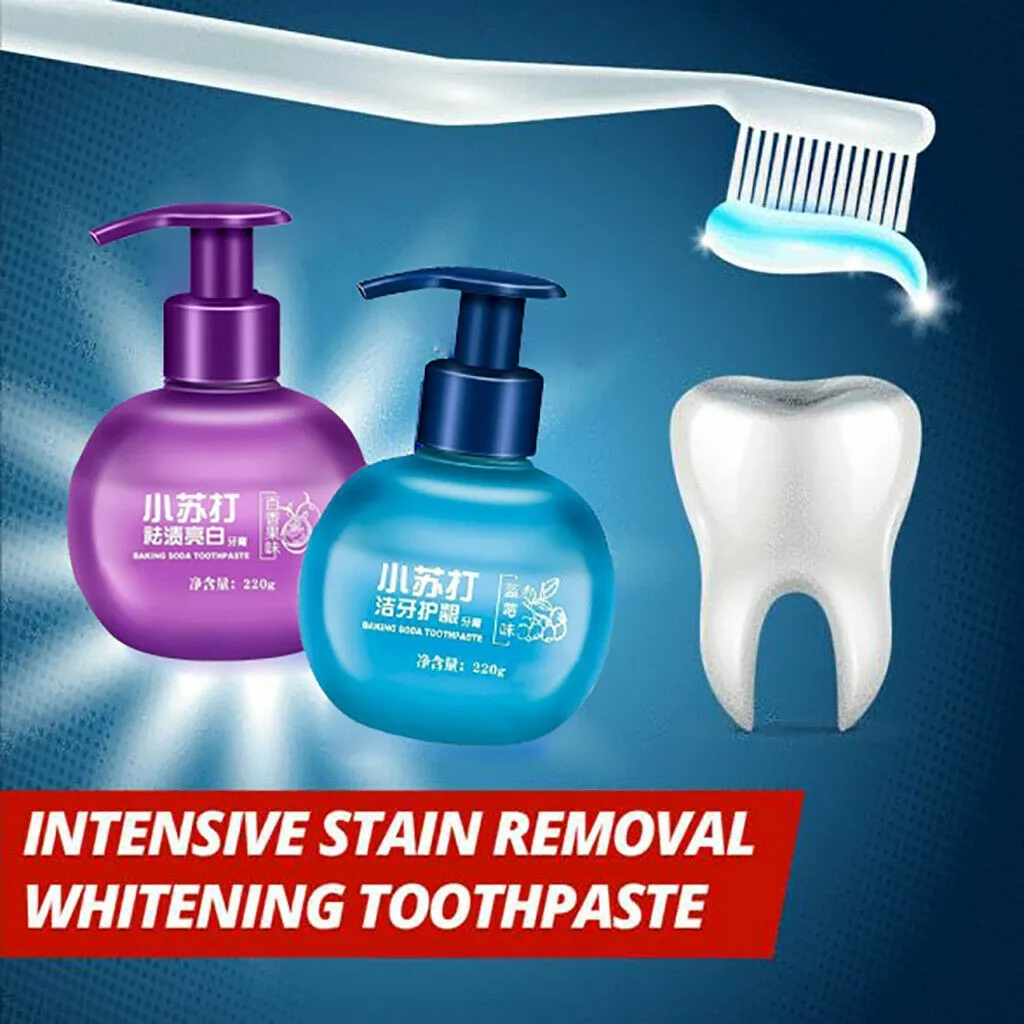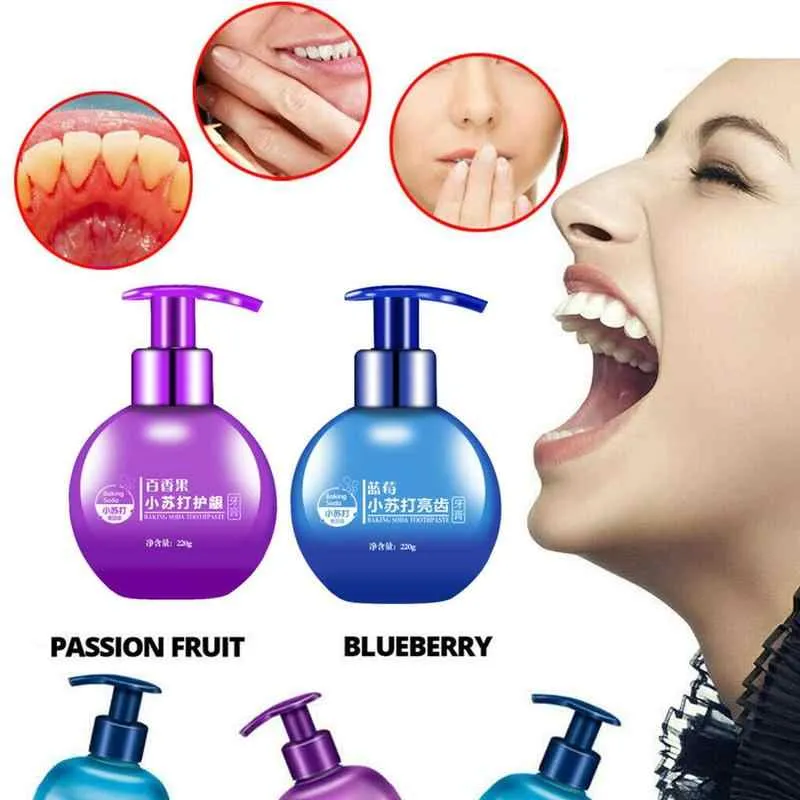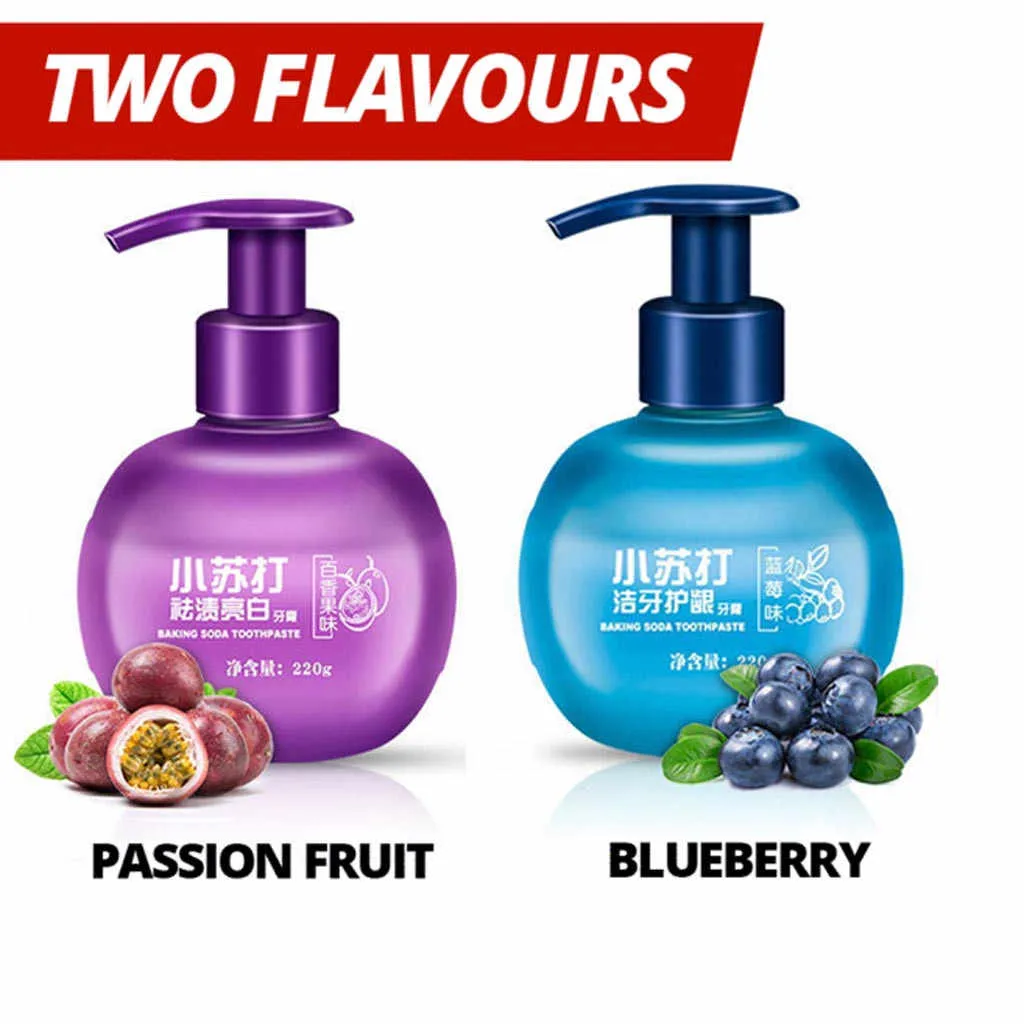 FEATURES: 100% Safe & Natural: Use of pure baking soda paste and herb extract. Heavy-duty Cleaning & Whitening Toothpaste: Instantly eliminate yellowish teeth, stains, tartar, and other substances. Removes bad breath and mouth odors: Keeps your mouth fresh and clean! Gentle on sensitive teeth and gums: Its special formulation is made to ensure delicate teeth won't suffer. All Round Protection: Protects the teeth from cavities, plaque, and tooth decay.
Share
View full details